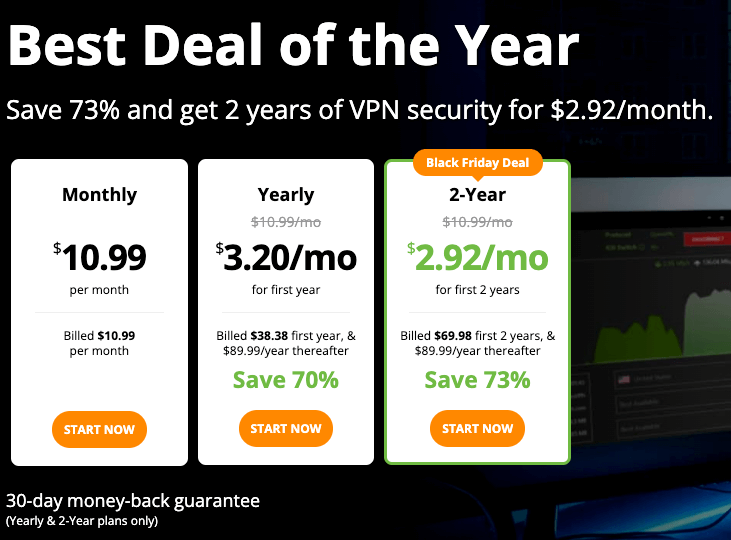 IPVanish are offering 2 years of VPN for $69.98 (~£51).
If you would like further information then go to their website using this link.
Simplify online safety.
Whether you need a Wi-Fi hotspot shield, encryption for private data, or safe access to streaming media, IPVanish have a solution for you. IPVanish VPN and backup tools simplify online security for the whole home with setups for desktop, mobile, consoles, and routers.
Surf the web without a trace.
It takes more than a private internet browser to go incognito. A VPN makes your real IP address disappear, ensuring your online activity can't be tracked. Increase your anonymity by sharing IPs with other users, discretion assured through self-destructing service diagnostics.
Advanced Encryption
Safeguard any connection to handle personal data with uncrackable security.
Secure Access
Connect to online content from anywhere without the risk of blocks.
Online Anonymity
Protect the privacy of daily internet activity to avoid ISP tracking.
For more information visit the IPVanish website using this link.