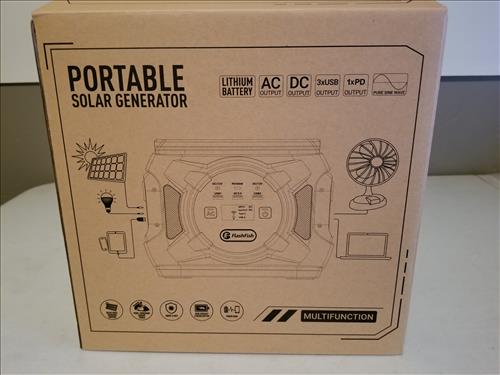 Portable power stations are very popular in a variety of scenarios, from camping to emergency power backup.
They can give power when needed to charge cellphones, laptops, and many other devices. They are often combined with a small solar panel kit to help keep the unit charged.
The FlashFish A301 is one such portable power station built to give a long-lasting power source for multiple devices.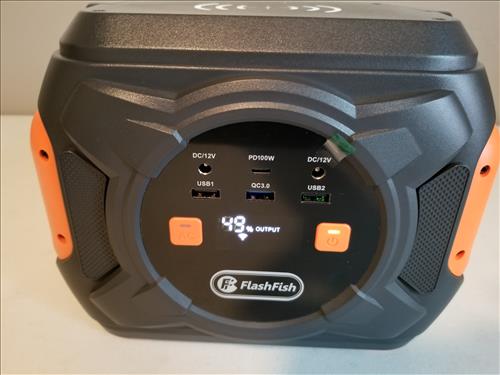 It has charging ports for USB, 12-volt DC, 110-volts AC, along with a wireless charger. This makes it a very versatile unit that can give power when needed to almost any device.
*This unit was sent to me to review with my honest opinion and results below.
FlashFish A301 Specifications
Battery Capacity: 292Wh Lithium-ion Battery
AC Output: 320 Watt
DC Output: 12 Volt / 10 Amp (Max)
PD Type-C: 100W
QC 3.0: 5-12 Volt / 3 Amp
Normal USB Output: 5 Volt / 2.4 Amp Output
Wireless Charger: 10W
Weight: 7.05lb
FlashFish A301 Overview
The package contains the power station, car charger, PD Type-C charging cable, car charger socket, AC power, and the instruction manual.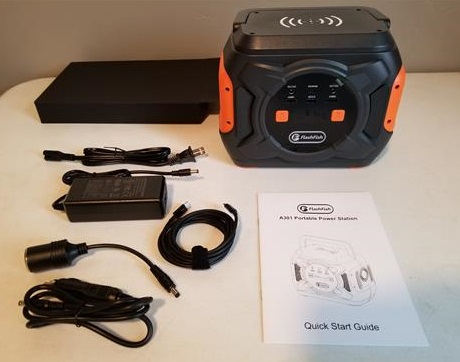 The front of the unit has ports for DC 12V, PD100W (Type-C), DC 12V, USB1, USB 3.0, and USB2, along with the AC and power buttons.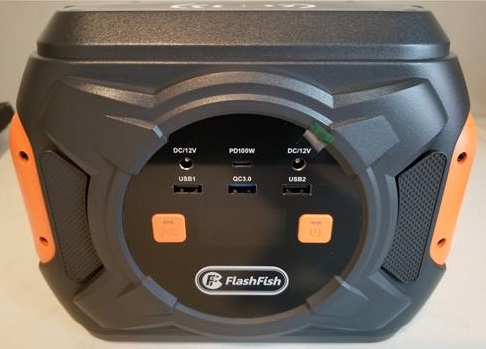 The side of the unit has ports for two AC outputs and a DC port for charging.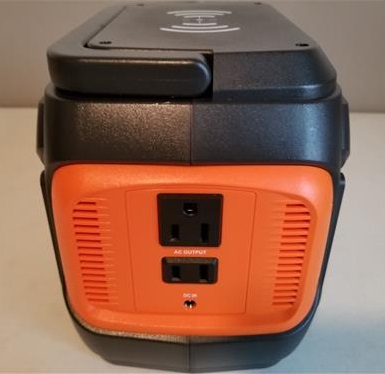 The other side has fins for a fan to blow out hot air.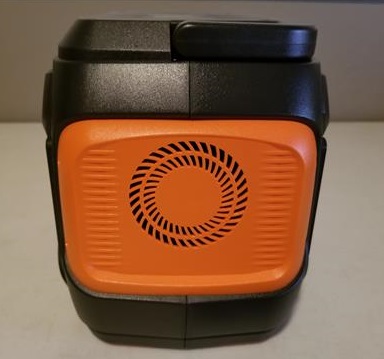 The back has a large light with different brightness and flashing modes.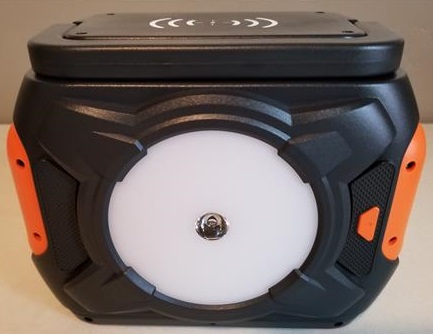 The top of the unit has wireless charging to charge any compatible devices such as smartphones.
FlashFish A301 Battery Size and Charge Time

The power charging port is located on the side of the unit and will start to charge once plugged in.
The FlashFish A301 uses a lithium battery rated at 292Wh (Watt Hours).
A Watt hour is a measurement for power over an hour to give an idea of how long a device will last while in use.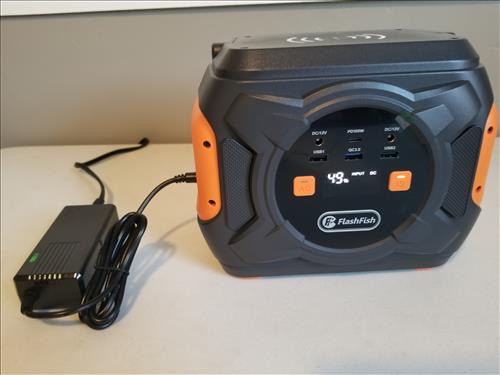 It is rated to fully charge in 3.5 hours when plugged into an AC outlet.
The unit can also be charged from a car battery or solar panels, which will take longer.
A car charger is also included to charge the unit from a vehicle's cigarette lighter which would be handy while on the go.
FlashFish A301 AC Outlet Power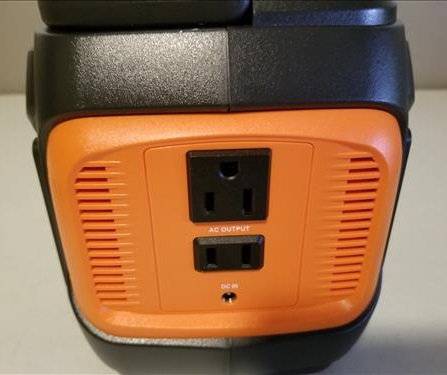 The unit has two pure sine wave AC outlets with a rated 320W.
Pure sine wave inverters convert DC voltage to AC voltage that most closely matches power from a standard home AC wall outlet.
Many devices require a pure sine wave to work, such as audio and video equipment, satellite systems, computers, and more.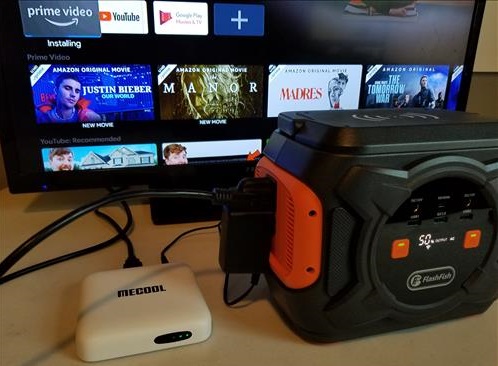 320W can run many small devices such as laptops, TVs, small fans, and so on.
Before powering a device, it is usually best to check the Watts it requires to run with most devices labeled.
The FlashFish A301 will go into protection mode and automatically shut down if the Watts exceed the rated 320 Watts.
To test the AC outlets, I plugged in a TV and Android TV box, which had no problems powering.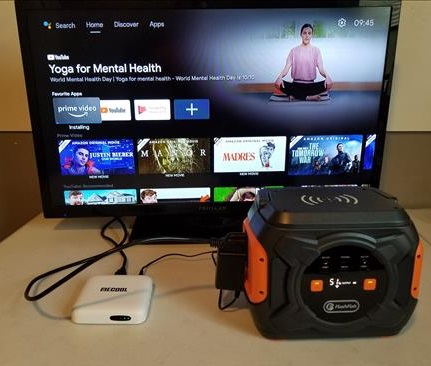 The AC button on the front of the unit is pressed, which will turn on the AC outlet power.
FlashFish A301 USB Charging Ports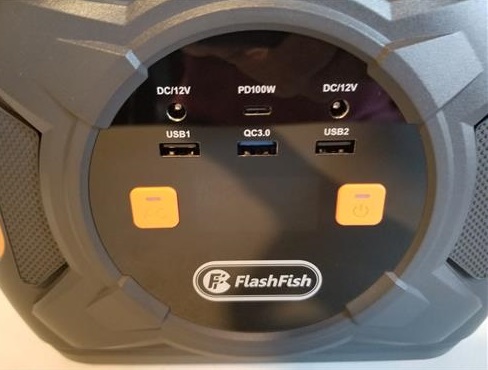 There is a total of 6-DC charging ports, including one 100W USB-C port, two DC ports, two USB-A ports, and one QC 3.0 port.
This gives the unit a lot of charging power for smartphones, tablets, earbuds, smartwatches, and more.


The USB Type-C port supplies a continuous 100W max which can fast charge small devices.
Plugging a device into any of the ports the unit automatically detects it and starts charging.
The FlashFish A301 DC-Ports have a rated 168W of charging output. If the power draw goes higher, it will automatically go into protection mode and shut down.
The average smartphone uses roughly 10-20 Watts to charge, which will vary on battery size and charging technology.
This gives the DC-ports a lot of charging output for multiple devices.
FlashFish A301 Wireless Charging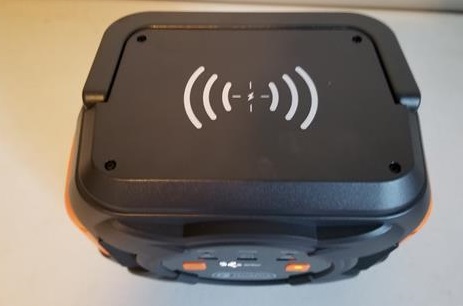 The top of the unit has a 10W wireless charging station that can charge wireless-capable devices.
This makes it very handy to charge a compatible smartphone quickly without any cables.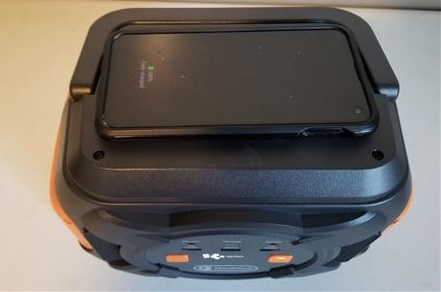 The wireless charging is easy to use and starts charging a smartphone once placed on top.
FlashFish A301 LED Light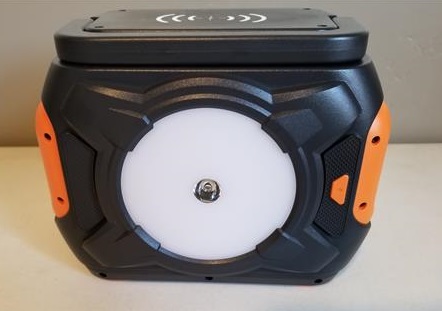 On the back is a large LED light that is very bright and can work in six different modes.
Modes include 3-brightness levels, SOS mode, flashing/strobe mode, and spotlight mode.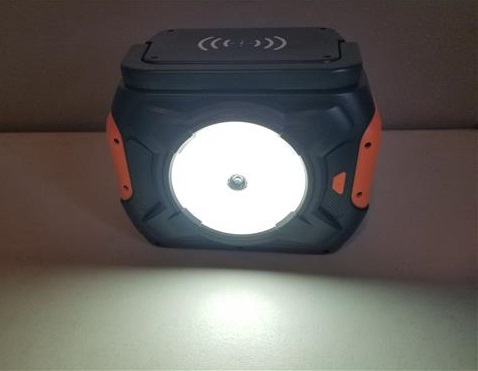 The light works very well and would be good in many scenarios, from an emergency to camping.
*This post contains affiliate links.
Read More Reviews Here on Amazon
320W Portable Power Station, Flashfish 292Wh 80000mAh Solar Generator Backup Power With AC/DC/100W PD Type-c/QC3.0/Wireless Charger /Flashlight, CPAP Battery Pack Emergency Power Supply Battery Powered Generator For Home Blackout RV Camping Travel Hunting

Summary
The FLASHFISH A301 is a good power station with a big capacity battery and multiple charging ports.
This makes it a good unit in various situations, from camping to long trips or emergencies such as a power outage.
It worked very well while testing the unit, charging all the small devices I have, from smartphones to a smartwatch.
The AC output also worked well with the unit powering on a flat-screen TV and Android TV box.
The fan on the side intermittently comes on when the AC is being used to keep the unit from overheating.
At the back of the unit is a large LED light that has different modes, which can give out a lot of light if needed.
Many users of small power stations will use a small solar panel kit to help keep the unit charged, which I have not been able to test yet.
I am still testing the unit so far with good results and will update if anything changes.
As always, be sure to read the reviews on Amazon, forums, or elsewhere to be sure a unit is a good fit for you.